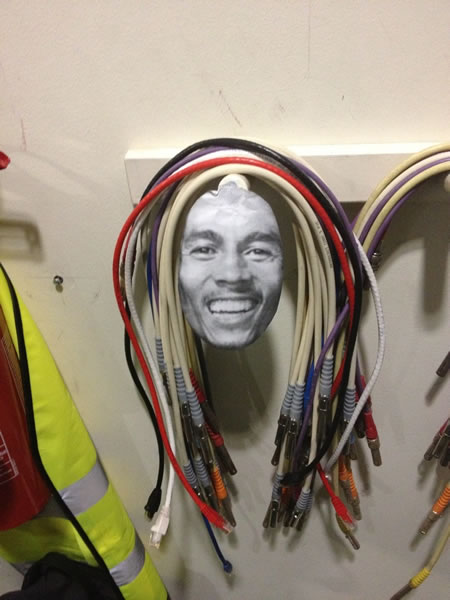 Mark Frauenfelder at 1:07 pm • 15 
 •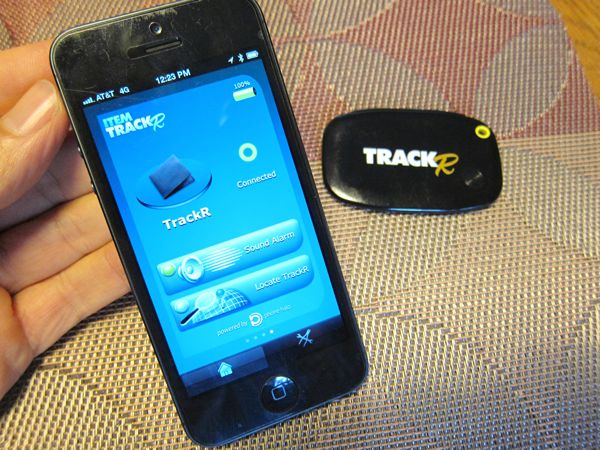 The $19 TrackR is a like a leash between your wallet and your mobile phone. It's a Bluetooth-enabled wafer of plastic that fits in your wallet or pocket. You pair it with your phone, and whenever the TrackR and your phone get separated both your phone and the TrackR start beeping.
The app also takes a GPS snapshot of where your wallet was at the moment of separation in case you didn't hear the alert. Tap a button within the app to make your wallet "ring" in case your looking for it around the house or in the dark. The technology works both ways, which means your wallet can beep to alert you that you're leaving your phone behind. Works with your iPhone 4S, iPhone 5, new iPad, iPad mini and the new iPod Touch.
12-year-old Lauren Rojas and her dad, Rod, built a balloon-lofted Hello Kitty space-capsule for her science fair project in Antioch, CA, and launched it 17 miles above the Earth's surface, recording its journey with video cameras and various sensors. The video is spectacular, especially the moments right before and right after the balloon burst and the parachutes deployed.
"We spent about one month planning and executing it," he said. "We used a company called High Altitude Science in Colorado to get the equipment, the weather balloon and flight computer."

Lauren and her father mounted small video cameras on their rocket-shaped gondola to record Hello Kitty's journey. The balloon reached an altitude of 93,625 feet (17.73 miles), Rojas said. There, the air was so thin that the balloon burst, sending Hello Kitty from the sky. It landed in a tree 47 miles from the launch site, according to Rojas.
Girl Launches Hello Kitty Doll Into Space [Katie Kindelan/ABC]